Accept Credit Card Payments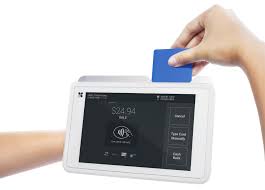 Have you ever attempted to accept a creedit card for payment, insert the chip and or swipe the card at the payment terminal and it not be accepted? Not as in declined, but as in 'Unable to read'? Odds are, you, like many other business owners, have faced this scenario at least once if not multiple times. And oftentimes, as a result of the card not working, you lose out on a sale. Now, it can be many reasons such as the chip malfunctioning, the hardware malfunctioning or the magnetic strip on the card becoming demagnetized. What if there was a service provided by CloudSwipe to accept credit card payments without worrying about hardware issues that may come along?
A Solution
When you use CloudSwipe for your credit card processing needs, you will avoid this scenario and many similar scenarios. With CloudSwipe, there is no hardware involved. This does many things for you. Let's review the benefits as found on https://blog.cloudswipe.net/features/:
1) No hardware issues. Yes, you will avoid the hardware issues as CloudSwipe has you key in the card number for your clients/consumers. As a result, you can avoid the hassle of malfunctioning machines and cards which in essence, will provide you with more efficient transaction processing.
2) Saves Money and Time. Most Merchant Services providers charge you for the Clover Station or the machine you are provided in addition to a monthly service fee. With CloudSwipe, there is no fee for hardware as there is no hardware. You won't have to inconvenience your customers by reducing their payment options to cash while waiting for your Merchant Provider to repair your machine or send you a new one when it defaults. CloudSwipe saves you time and as a result, money as well.
3) Convenient for Customers and Business. With CloudSwipe, you have a portal you can use to keep client's cards on file. Your clients also have access to a similar portal allowing them to see what transactions they made with your company. It also allows them to update their card information when it changes or when they obtain a new card. This makes monthly subscriptions convenient for both parties as you won't have to chase down clients to ask for updated card information. They can do it themselves online and as a result, won't have to be inconvenienced by coming in or calling to update their info. This yields positive feedback from client's which draws more business for you. Why not give CloudSwipe a try?
Biggest Risk
The biggest risk for all businesses is not money, not theft, not vandalism, not even online banking hacking. The biggest risk for ALL businesses is Risk of Reputation. Reputation means EVERYTHING. It is the difference between running a successful business and not. How successful can you be if multiple consumers are saying that their cards don't work at your payment terminal? Whether it's your fault or not, it's still a negative review. The saying goes, "When you have a good experience somewhere, you tell two friends, when you have a bad one, you tell 10." Nowadays with social media being a vital source of opinion sharing to the general public, it would stand to reason that you don't want to risk someone saying anything less than positive about your business.
To recap, the solution to hardware issues with card processors is CloudSwipe. This innovative system allows you to process card payments online without any hardware. It reduces the risk of hardware malfunctions and as a result allows your consumers to always have multiple payment options, which creates peace of mind and affords you more time to attend to other business facets. The benefits allow you to do less work with the online suite that enables your clients to update payment information. That as a result, makes for a more convenient experience, which leads to more business.
CloudSwipe is the next big thing. If you could've been a part of Facebook or Spotify when it started, wouldn't you? Well, now that CloudSwipe is available to you and allowing you to save money while providing a more proficient experience, why not use CloudSwipe to accept your credit card payments?